Post Traumatic Stress or Post traumatic Stress Disorder, (PTSD) can develop from a single life threatening event like being involved in a car crash, hearing of or witnessing the violent death/injury of a close family member, friend or colleague. Or can arise from the impact on you of childhood neglect or abuse emotionally, physically or sexually.
Am I Suffering from Trauma?
Not everyone develops Post Traumatic Stress; indeed many people don't and recover to 'normal' functioning within 3 to 6 months.
People suffering from 'Post Traumatic Stress' or 'Post Traumatic Stress Disorder' do not recognize that the trauma is over, in the past, and that they have survived. They will feel stuck in an anxious and /or depressed place unable to gain a sense of peace or well-being. They will often feel like they are actually re-living the terror of their trauma through flashbacks, nightmares and spacing or numbing out.
Symptoms of PTSD
Whatever the cause, PTSD sufferers may experience a combination from a range of symptoms such as
Extreme anxiety, Panic, Hyperactivity, Jumpy, Can't relax, Restlessness
Emotional flooding, Pain, Insomnia
Hostility and Rage
Digestive problems
Flashbacks and Nightmares
Depression, Flatness, Lethargy, Deadness, Numbness
Exhaustion, Chronic fatigue
Disorientation, Disconnection, Dissociation
Many may try to cope by self-harming in some form including alcohol, substance abuse, gambling, shopping, or over working. You may experience difficulties in relationship.
Recovering from a traumatic event or a childhood culture of abuse and neglect doesn't need to and indeed shouldn't be as traumatic and terrifying as the actual event or experiences originally suffered.
I Can Help You to Recover
I am trained in the psychophysiology of trauma and trauma recovery. This means I understand about how the body and the mind combine in response to threat whether that is a real or perceived threat. This is the 'Fight, Flight or Freeze behaviours that human beings, in common with animals, show to 'Get safe!'
Trauma recovery is not easy and it is very important that I work with you so that you feel safe during your treatment and so do not re-traumatize you.
It is my job to manage the session and 'to put the brakes on' in order that you are not overwhelmed and hyperaroused with fear, but that we develop protocols together to manage the anxiety produced by triggers and help you towards recovery.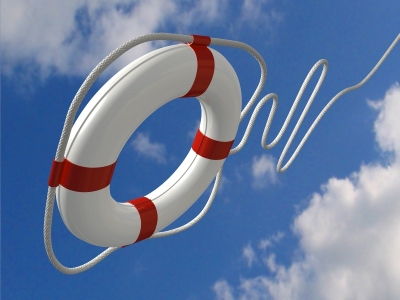 My approach
My approach is based on the common sense teachings of Babette Rothschild and Michael Gavin in which the use of 8 keys to safe trauma recovery. www.8keys.webs.com are applied.
The aim of using the 8 keys is to relieve not intensify suffering. Your quality of life is my primary goal. No two individuals are alike and what works with one traumatized individual may not work with another. The 8 keys is a common sense approach where recovery proceeds best when the treatment approach is tailored to your unique needs.
I use the 8 keys in combination with many treatment methods and theories to tailor my work with your trauma experience. These may include mindfulness, movement and exercise as well as transactional analysis.
If you would like to find out more please contact me on 07880 668651 or email: fiona@signaturetherapy.co.uk
BACP Accredited & registered therapist, based in Bowdon, offering counselling and psychotherapy services in South Manchester covering Hale, Wilmslow, Altrincham, Timperley, Knutsford and Cheshire areas.