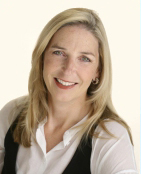 My Background
Before I trained as a psychotherapist I worked successfully in retail management and then for many years in marketing in the manufacturing sector, researching new products and bringing them to market.
I experienced all the difficulties of a fast paced career with the added demands of my partner and family and indeed seemed to thrive on being independent and achieving. I used all my coping strategies to deal with the stresses that this life placed on me coupled with an unsupportive and difficult relationship.
My experience with therapy
Over time I found that I was anxious, stressed and not feeling OK and undertook my own journey of therapy which gave me insight into why I behave, think and feel with different people. Therapy provided me with a non judgmental space to explore different ways of being and doing. These enriched my experience in relationships and increased my self esteem and confidence.
Training, Qualifications & Experience
I am now a fully qualified and experienced counsellor and psychotherapist working in private practice in Bowdon with adults and couples. I have also worked as a counsellor at a busy counselling and family centre in Altrincham, Cheshire where I worked with individuals and groups.
I have also had training in working with individuals that have suffered trauma and are experiencing anxiety, depression, flashbacks, nightmares and panic. Additionally I have worked with adults who have experienced sexual, physical or emotional trauma in their childhood and, or as adults in abusive relationships.
I am an accredited & registered member of BACP and abide by their code of ethics and conduct.  I receive regular clinical supervision for my work as a counsellor and psychotherapist. You can find me on their BACP Register and on their members directory,  www.itsgoodtotalk.org.uk by searching with WA14 3BA.
How I can Help You Help Yourself
With Transactional Analysis
I have been influenced by Transactional Analysis. TA begins with a very simple philosophy ……that people can change and that change is possible.
Transactional Analysis is a popular and easily understood theory of personality and self development. It is widely used in business and organisations and is a useful tool for exploring ourselves when used collaboratively in counselling with individuals and couples.
TA helps you to understand how you function and how you express your personality in terms of the way you think, feel and behave. The way you relate to others becomes clearer and your relationships will improve as you grow and change.
With more insight into your problems you can discover how previous life decisions and choices may have limited you. I will help you find new ways of feeling, thinking and behaving so that you can change some of those self-limiting decisions about yourself, others and life in general.
With Mindfulness
In my work as a therapist I use and teach the skill of Mindfulness for stress reduction, relief from depression, and emotional regulation. Each client will develop their own understanding and experience of what mindfulness is for them.
"Mindfulness means paying attention in a particular way; On purpose, in the present moment" Jon Kabat-Zinn.
Mindfulness is taking control of your mind rather than allowing your mind to be in control of you" Linehan
I work sensitively and gently incorporating mindfulness and transactional analysis to help my clients manage their emotions, feel better about themselves and learn to cope with the stresses of their day to day lives.
I am experienced in helping clients with many life difficulties and am always happy to discuss your needs and answer questions before you commit to a session.
If you would like to find out more please contact me on 07880 668651 or email: fiona@signaturetherapy.co.uk
BACP Accredited & registered therapist, based in Bowdon, offering counselling and psychotherapy services in South Manchester covering Hale, Wilmslow, Altrincham, Timperley, Knutsford and Cheshire areas.